Exit Pop-up
Who says that exit pop-ups are dead? They are sometimes annoying if you use it frequently and if the offer you populate is not relevant to your visitors. On the other hand, the click through rates for exit pop-ups with personalized offers may be 3 times higher than the regular ones. Try personalized popups to see how they help to increase your conversion rates.
TRY NOW FREE!
E-mail Collection
Showing email collection popup to right user in a right time to get email addresses and leads. Email addresses automatically goe's to pre-selected segments. You can easily take action to these segments after deciding what actions you want to take such as personalized emailing, recommendation, or custom popup.
TRY NOW FREE!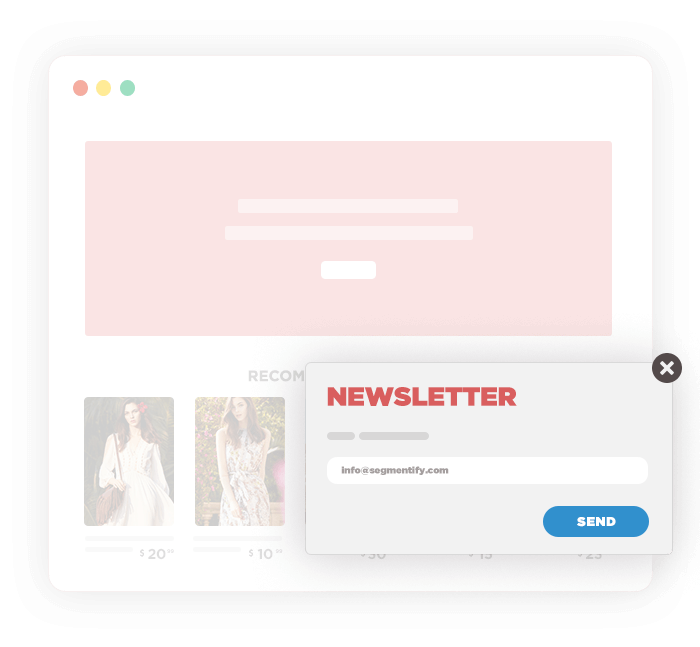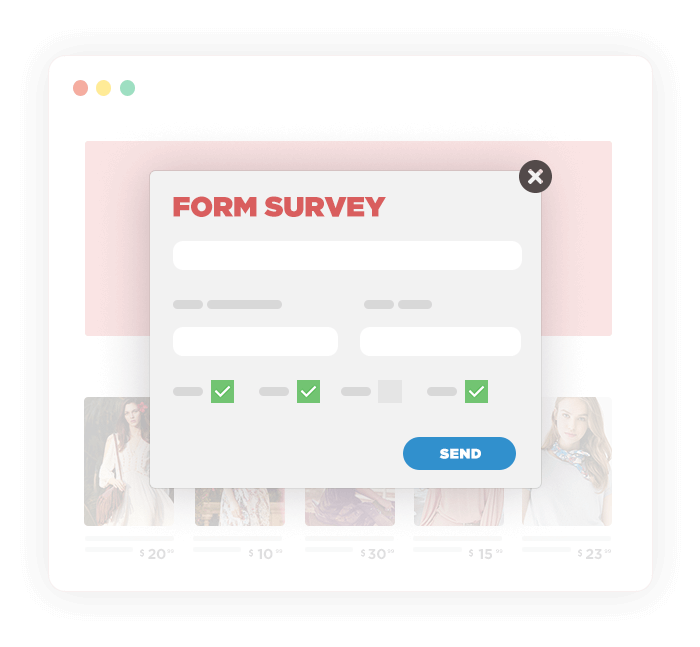 Form-Survey
Customers know's better. Ask them to get real answers about your products in a right time with the right way. Segment feedbacks based on their behaviors and find out a way to solve your problems better.
TRY NOW FREE!