For retailers, it doesn't get bigger than Black Friday.
The day after Thanksgiving Day has been inciting massive spending for many years in the U.S., and as we move into the digital age, the craze has spread across the globe.
It's bigger than ever now, becoming much more than just one day, as the sales stretch from the Friday to Cyber Monday, turning one weekend into the most profitable time of the year for retailers all over the world.
Last year, the total revenue soared to an astonishing $7.9 billion. Before long, the weekend may well become a trillion-dollar holiday.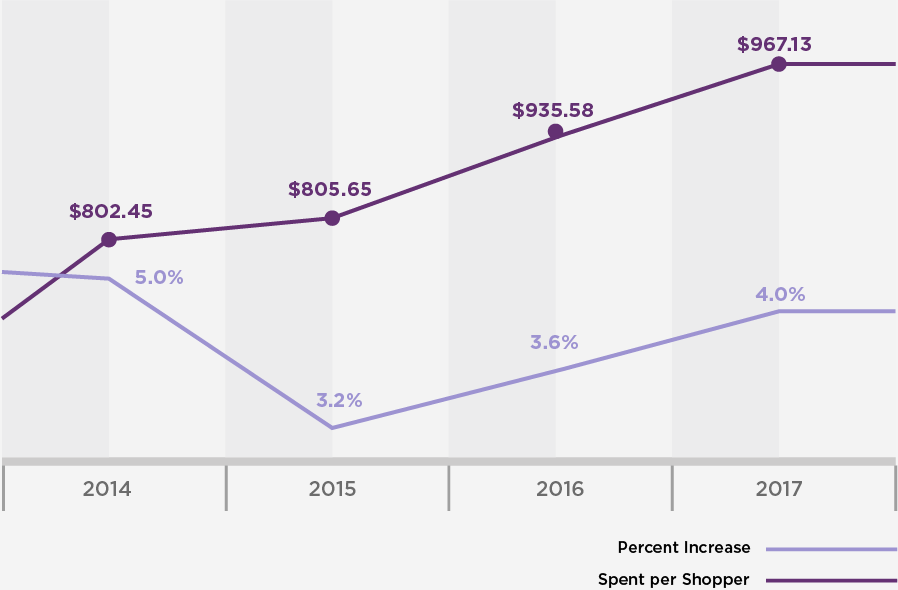 Some businesses can generate as much as 30% of their entire annual sales in a single day, if they are ready for it.
With such intense competition, and such high expectations from consumers, it's crucial that retailers are truly prepared for this massive event. Regardless of what sector you are in, ecommerce personalization can help your business take full advantage of this wild weekend of happy spenders.
5 Ways for Ecommerce Owners to Maximize Profits on Black Friday
The fundamentals of a successful Black Friday are simple:
Ensure your response time is low

Keep your stock levels high

Raise your expectations even higher
The cultural influence of this holiday has been on the wane for a few years, but studies by the National Retail Federation estimate that over 108 million Americans shop online on that day, with over 60 million using their mobile device to shop.
This holiday is more profitable than ever, even if the physical stores aren't rammed with customers. In a world gone mad for mobile, ecommerce personalization holds the key to unlocking serious revenues.
Here's how to get the edge on your competition:
1. Target by Device
Figures on average order value (AOV) indicate that iOS users spend about $110, whereas Android users check out around $85.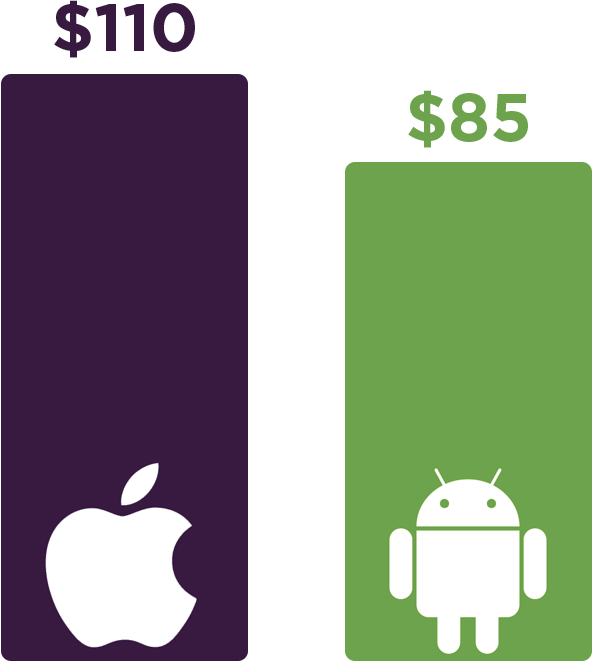 Retailers can create staggered discount tiers based on the device their site visitors are on. For example, offering 20% discount on orders over $100 for all Android users may encourage them to buy more, which will increase your AOV.
As iOS tends to be a high performer, you could offer a 20% on more expensive categories or items with high profit margins.
2. Personalized Recommendation Widgets in Simpler Forms
People are more inclined to buy on this weekend than they are at any other time of the year. For a change, they are more into buying rather than just browsing. So, use this opportunity by giving them easy access to products, recommended specifically for them.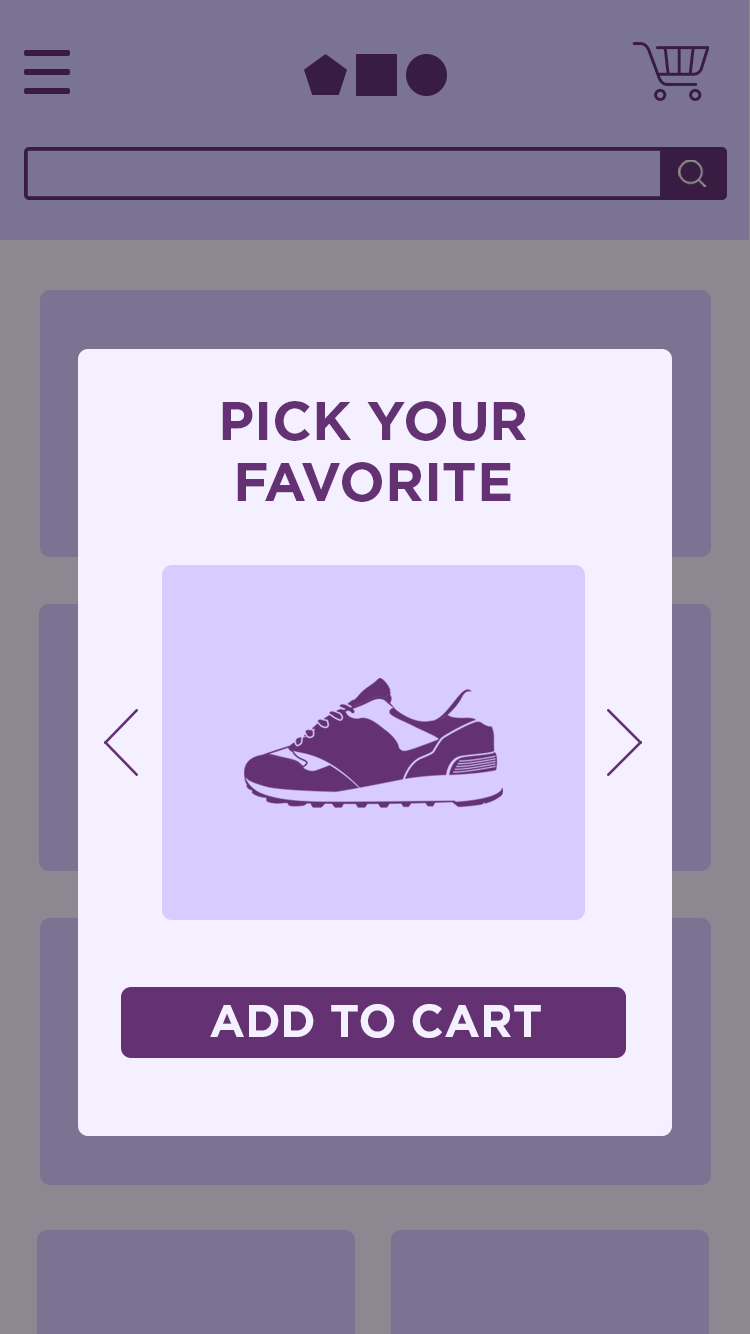 You can take advantage of this by serving up personalized product recommendations in a Tinder-esque style. They can either be pop-up recommendations or special Black Friday widgets. Either way, saving time and offering your customers the opportunity to make up their minds in seconds will benefit your business during this busy weekend.

Use product cards that offer quick access to discounts makes it easy for customers to buy with minimal digital touchpoints, especially on mobile devices where your space is much limited.
3. Monitor Real-Time Results
Criteo found that 40% of online purchases on Black Friday in 2017 were completed on mobile phones, which was a jump from 29% in 2016.
This is an insanely busy period, so it's vital that your company remains agile and able to adapt their campaigns quickly.
The best way to do that is by utilizing real-time analytics. By editing marketing campaigns with real-time data, you can maximize your marketing budget to generate greater results.
Keep a close eye on your campaign results. Because you won't have any time to waste. Obtaining real-time campaign results will give you the liberty to kill underperforming campaigns, and transfer the residual budget to top-performing campaigns to drive your overall return on investment (ROI).
You will spend your money optimally and based on real-time data.
4. Play on the Impulses of Your Customers
The fear of missing out (FOMO) is a huge sales driver during this period. Nobody wants to be left out when all their friends are talking about the great deals they got.
Retailers can leverage this by using ecommerce personalization to connect with customers and encourage impulsive sales. One method of doing this is by using popup recommendations on the checkout page, which offer complementary products. Right when they're about to complete their purchases, recommend to 'complete their look'.
Although some people are happy to wait until closer to Christmas to do more shopping, a lot of others find the incredible 90% discounts on Cyber Monday too hard to resist.
5. Prepare for 404 Pages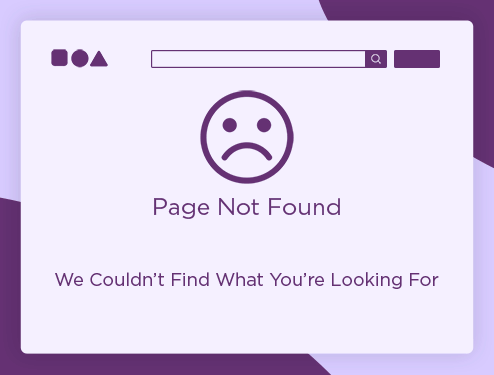 Your website traffic could potentially double over the course of the weekend, which makes 404 pages an inevitability.
Considering the immense profits at stake, you need to be prepared, as 75% of smartphone users will abandon a site immediately if it crashes or fails to load within a few seconds.
Aside from improving your site speed and security, you can also look to improve the 404 pages too. After all, just because visitors land there, doesn't mean you have to lose them completely. You can use ecommerce personalization to turn 404 pages into powerful sales drivers.
Spend some time preparing personalization campaigns for your 404 pages, so instead of losing the customers completely, direct them to other products recommended to them based on their previous onsite behaviors. Here's a complete list of Segmentify algorithms that you can use on your 404 pages.
What About First-Time Visitors?
When Black Friday rolls around, you will discover an influx of first-time visitors on your online store. Many novice ecommerce store owners make the mistake of thinking they don't have enough data on these newcomers, and as such, they should not worry too much about trying to sell to them.
Doing this would be a huge mistake. You actually have plenty of data on first-time visitors, from their web browser and device to the referral channel and their location. And this data, actually, gives out more than enough information on the potential purchases your first-time visitors will enjoy.
Segmentify's Smart Offers algorithm has been developed specifically to welcome your first-time visitors. Using the initial data the second a visitor lands on your website, the most relevant products for each visitor is detected and offered to them in milliseconds. This way, even your first-time visitors can enjoy a unique shopping experience.
Getting Personal Will Pay Off
It's never been easier to collate data on customers than it is today. By utilizing real-time analytics and clever ecommerce personalization strategies in tandem, retail businesses can adjust to the demands of their customers and the movements of their competition.
Staying flexible is key, and as you experiment with various ways of targeting and discounts, your business can offer an online shopping experience that really resonates with your ideal customers this Black Friday weekend.