Black Friday is a retail event that started in the US in line with their Thanksgiving traditions, however a late Thanksgiving this year has led to fewer shopping days and weekends between Black Friday and Christmas. This has led many retailers to begin their holiday promotions in early November.
Those who have missed the boat with their promotions for Black Friday needn't worry, it is never too early to begin promotions for Christmas, Boxing Day and New Year. We can explore the promotion methods that will have the highest impact this holiday season and still get you some tangible results for the end of year ramp up!

Personalisation
Personalised marketing is a proven method for driving the highest returns throughout the holiday period. Whether you are promoting online shopping or brick and mortar stores, personalisation is a great strategy for driving customers in. Retailers are becoming increasingly aware of personalisation and yet only a small percentage are placing their focus on this style of marketing.
Reports show that around 82% of shoppers consult their smartphone at some point before making a purchase, so why not utilise email personalisation or text personalisation to make their decision a little easier? Customers have been shown to be significantly more likely to make a purchase if a relevant offer pops up on their phone. Categorise customers into types and identify products suited to them, then set up zones for targeted messages to pop up within. Personalisation can also target late Christmas shoppers with convenient special offer notifications to ease their last-minute chaos.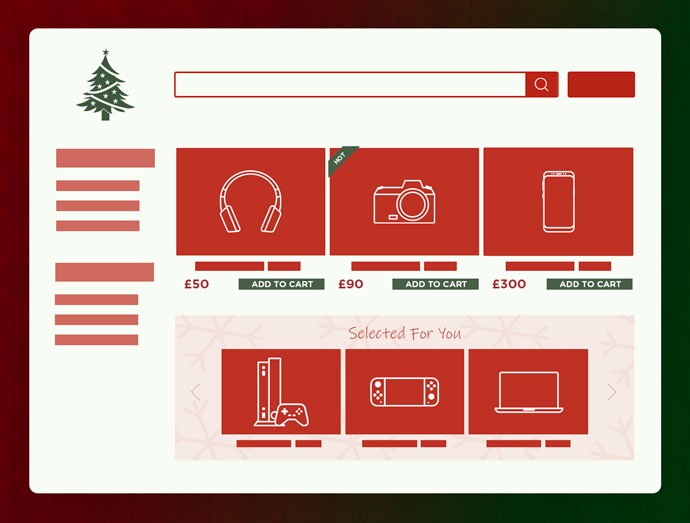 Notification Strategy
A push notification strategy has proven to be effective for last-minute holiday marketing, helping you to fetch many more sales in the weeks leading up to the holidays. Before executing push notifications, it is first important to understand your users. Then you can enhance and personalise the notifications with triggered campaigns. The holiday is a period of time where customers will be flooded with lots of push notification campaigns, so it is vital that yours stands out and resonates through personalisation.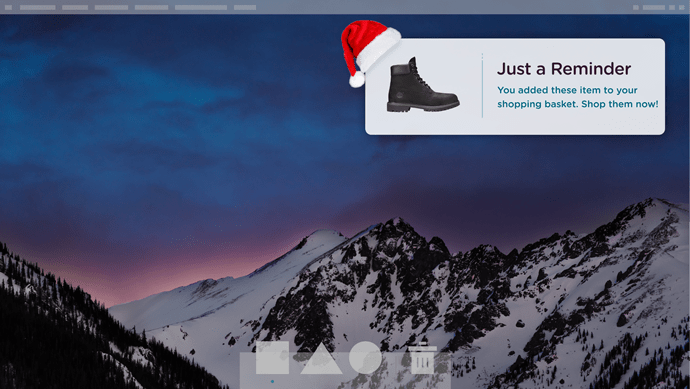 Segmentation
For the most effective ecommerce, text personalisation, email personalisation and push notification campaigns, use proper segmentation to ensure you create audience segments based on common interests and behaviours. Segmentation techniques could be device-specific, a method that establishes separate categories for iOS, Android, Desktop and Mobile users. Location based segmentation establishes location-based categories to enable location personalised offers. Time-zone specific segmentation is helpful for businesses with a global reach, allowing you to be mindful of each segment's time zone with your marketing.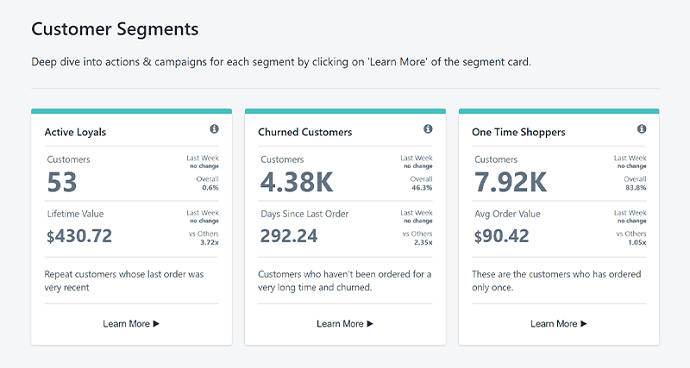 Whether your business is looking to make an impact for the end of year ramp up or you're looking to implement a longer term strategy that puts your customer at the centre of your business; getting started can take only 5 days and you can start to see positive results after just 2 weeks with Segmentify.