Black Friday sales are no longer a day long affair. Most retailers are starting to offer intriguing discounts a week ahead of Black Friday and offer extended store hours to customers so they can take advantage of the discounts. Many retailers are more than happy to encourage the extra business and capitalise on the holiday rush.
In a recent survey, BlackFriday.com estimated that in 2019 Black Friday online spending will exceed $12 billion (US) and that 61% of consumers from that same survey plan to shop mostly online. No matter if you're a larger retailer or a startup business, the digital side of your business will be an imperative part of your sales.
Personalisation is an expectation consumers have in 2019 but many eCommerce businesses don't necessarily know what that means. Understanding the tools you have to work with within the realm of personalisation can give you a competitive advantage but knowing how to use them during peak periods like Black Friday can really help drive growth.
If you're looking to boost your eCommerce sales this Black Friday, then you've come to the right place. Here are five ways in which personalisation can help your business prepare for Black Friday 2019.
Personalised Email
This technique is particularly useful when it comes to eCommerce as it gives you the freedom to connect with your customers on a new medium. One-size-fits-all emails are a thing of the past and we are now in an era that welcomes personalisation tailored to each individual. During Black Friday week in 2018, a majority of UK companies saw an increase in open, click-through and order rates per email campaign, which demonstrates that more people are responding positively to email campaigns.
Personalised Search
It is recommended that every eCommerce store incorporates personalised search as a key feature of its website. A whopping 80% of consumers are more likely to make a purchase when brands offer personalised experiences. 77% of consumers have chosen, recommended, or paid more for a brand that provides a personalised service or experience. And yet – only 7% of eCommerce organisations are prioritising on-site personalisation. This means that using a personalised search option will give any visitors an instantly better service than a large portion of competitors based on real-time data.
Personalised Product Recommendations
It's true that some online shoppers don't like the hassle of trawling through hundreds of products, so they click off your website after purchasing what they were looking for. However, with personalised product recommendations, it's proven that over 50% of those customers will return to the site to continue browsing. Black Friday counted nearly double the number of orders that Cyber Monday had in 2018, which can mean businesses will need to use personalised product recommendations in order to ensure customers return the week after Black Friday. According to BigCommerce, 63% of shoppers expect their purchase history to guide personalised experiences from brands and the expectations are higher during discount days such as Black Friday and Cyber Monday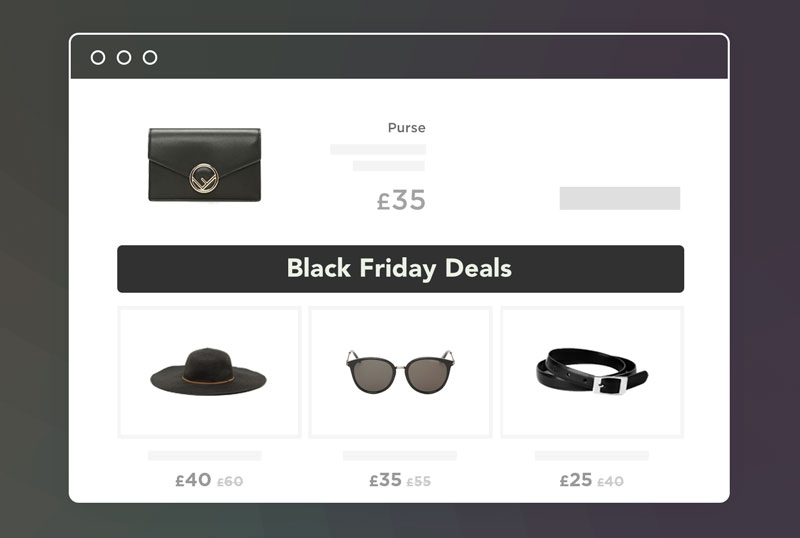 Personalised Push Notifications
This feature used to be something companies could only dream about – connecting with their customers in real-time. However, now in the modern age, it is a common trick used by big brands to entice consumers on their website/app. Compared to emails, push notifications have a 2X open rate, which makes them essential to any growing business. With Black Friday fast approaching, companies need to stay on top by using personalised push notifications to remind consumers about their website and products continuously throughout the week leading up to it.
Omnichannel Necessities
With Black Friday fast approaching, the one thing that can tie everything together is creating a complete omnichannel approach. Retailers are quickly learning that shoppers expectations for what they experience online and offline need to connect in a variety of ways. Understanding that you can now offer customers the same pleasant (and personalised) in-store experience to those shopping online has been somewhat of a revolution in the retail space. The experience economy is growing at a rapid pace and companies are investing time and money into creating seamless journeys for each person who lands on their website. Getting ahead of the curve can help you create brand loyalty with customers who enjoy the bespoke experience you create for them.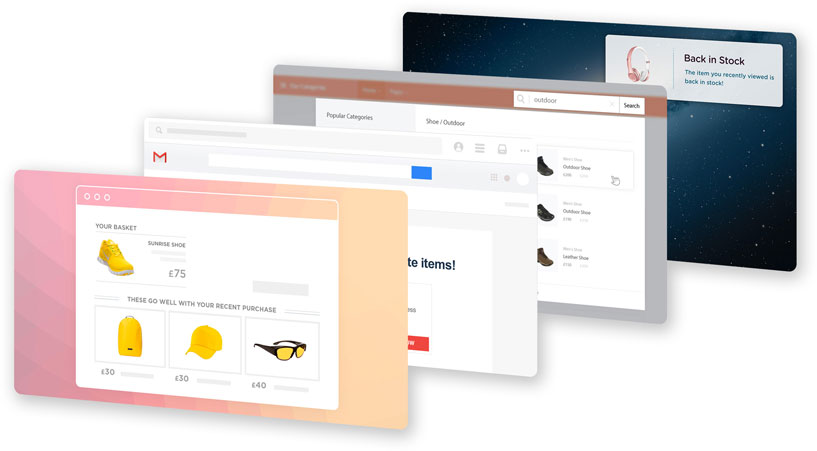 Starting early now gives you time to test, iterate and find out what can work for your brand. Black Friday/Cyber Monday is just around the corner with Christmas following soon after. Understanding the importance of what your customers want and how to implement that can be the difference between one-off purchases and brand ambassadors.
Retailers still have time to optimise campaigns using real-time data and personalisation tools to build strategies that ensure growth for a healthy end of 2019 and a prosperous Black Friday.