Once again, Black Friday / Cyber Monday weekend proved itself to be the peak of all ecommerce with a whooping $5B worth of online transactions in 2018.
Analysing the key trends we have faced this year is the cornerstone of preparing for even better results for next year. So, while the BFCM craze is beginning to cool down, we wanted to take a look at how we spent the busiest day of ecommerce.
First things first: What did we analyse?
To set things clear, Black Friday weekend kicked off on November 23rd, and lasted until the midnight on Cyber Monday November 26th. Online stores delighted its millions of visitors with discount rates as low as 70%, but still managed to see a 30% growth in transactions compared to last year.
For the purposes of this article, we'll analyse purchasing performance of 85.1M that visited websites of our 150 clients over the course of 24 hours on Black Friday.
How did our clients do this year?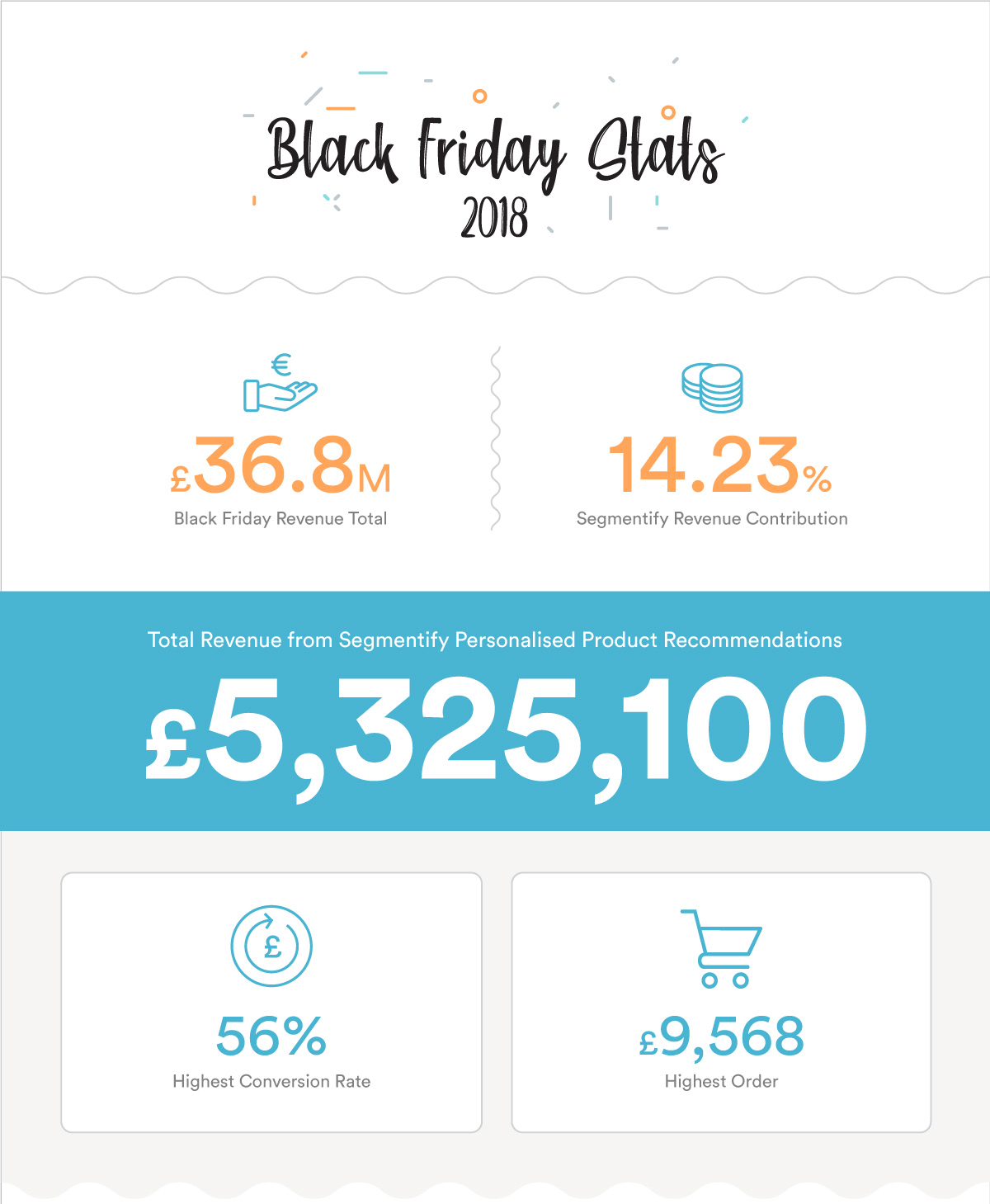 Our client range spans a total of 15 countries with different cultures and time zones, such as UAE and Switzerland. But they all have one thing in common: on Black Friday, those crazy discounts manage to create 6 digit revenues.
Segmentify clients have grossed

£36.8M in just one day, that can also be translated as a 192% increase in daily traffic volume.
The highest conversion was 56% (yes, you read that right) and the highest order was £9,568, which we believe to be the early Christmas gifts for some very lucky kids!
Total revenue coming from Segmentify exceeded 5M pounds.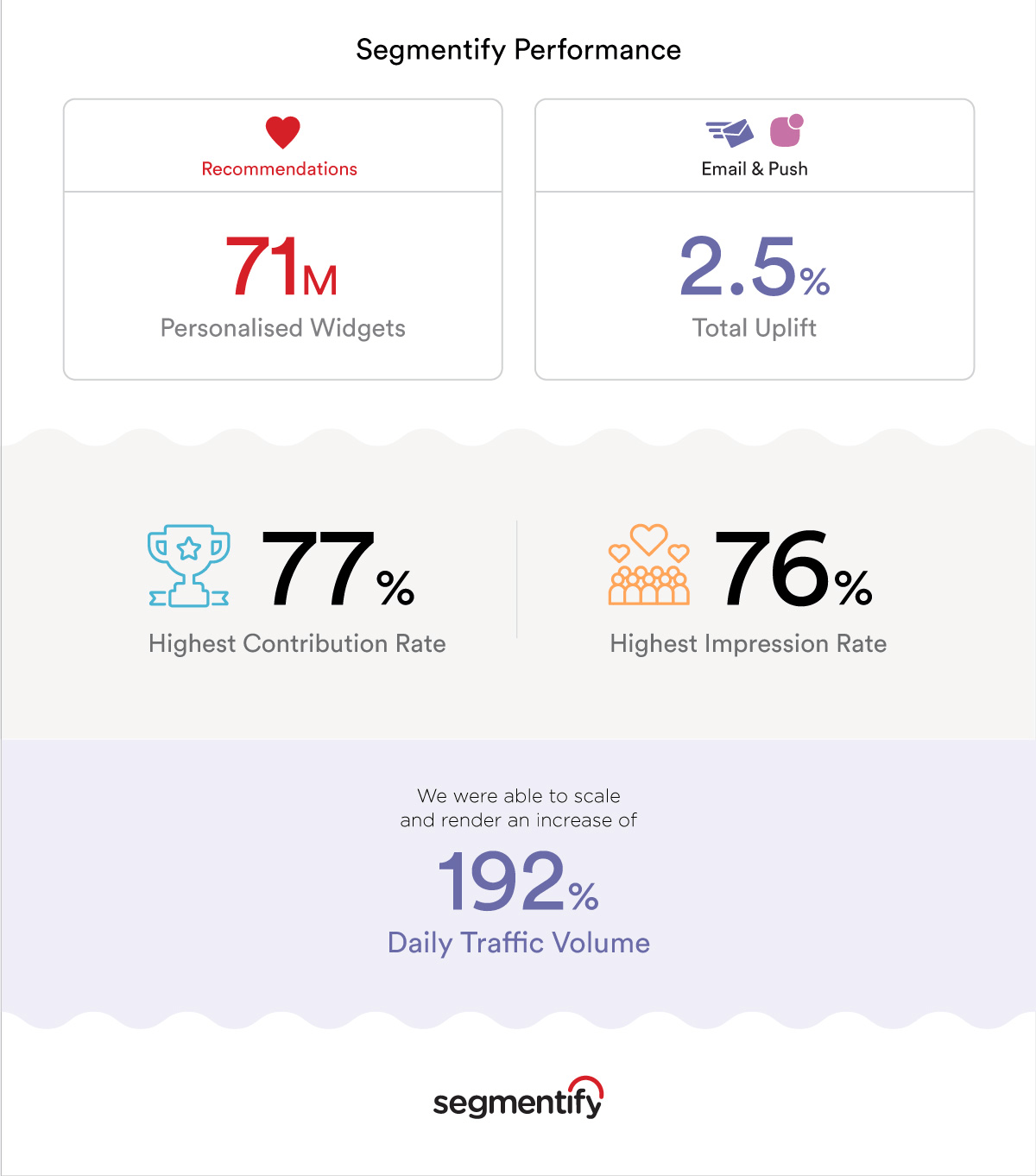 Total revenue from Segmentify Personalised Product Recommendations exceeded 5M pounds, creating a 14.23% contribution to the daily online revenue of our clients.
71M onsite personalisation widgets were live and even reached an impression rate of 76% on one of our clients' online store.
Total revenue uplift our clients got from personalised push notifications and personalised emails was 2.5%, which accounts to £920K from 400K personalised push notifications and emails we sent in just one day!
The highest contribution rate we were able to provide for one of our clients was 77% – we're still checking our mailbox for some flowers everyday, tbh.