With visions of increased basket sizes and onsite conversions at the forefront of every retailer's mind; a heavy shopping season is fast approaching. Ecommerce businesses always see an uplift in sales during holidays like Christmas and Boxing Day but there is one day that has gained increasing popularity in the UK over the last few years.
Black Friday
Black Friday (and its sister, Cyber Monday) are sales events that began in the US and have expanded into the UK and grown into almost a week long event. Although not as highly regarded in the UK as its American counterpart, Black Friday has seemingly been the answer to a very quiet shopping season seen in the run up to Christmas. Looking at the figures in the UK alone, the spend reached 7 billion in 2018 and is slated to increase for 2019.
But with the expected increase in onsite visitors and in-store footfall, retailers have to begin preparations if there are hopes to stand out amongst the competition this year – especially for online shopping.
Engagement is king
Engagement onsite can mean the difference between a purchase and a simple website visit however, bombarding visitors with adverts or promotions they don't need is hardly useful. Offering meaningful incentives and offers should be part of an overall strategy and should be targeted based on data and insights. Beyond the typical "10% discount", it's important to look at how users engage with these offers prior to Blck Friday through testing and iteration so you can be sure to have a plan that helps with conversion.
Using multiple touchpoints through an omnichannel approach will guarantee your customers and potential customers understand the full extent of your offering and help you gain brand visibility.
Personalisation is more than just a name
Many retailers still don't understand the significance of personalisation in AOV, sales and onsite activity. 80% of consumers are more likely to make a purchase when brands offer personalised experiences and another 77% of consumers have chosen, recommended, or paid more for a brand that provides a personalised service or experience.
Personalisation is becoming more of an expectation among consumers which is why it has become even more important to build onsite journeys that are tailored to your audience. According to recent studies, 74% of customers are more likely to add an item to their cart if they view two or three personalised pages. If they don't complete the purchase immediately, ecommerce sites can also benefit from retargeting campaigns such as personalised push notifications and email campaigns.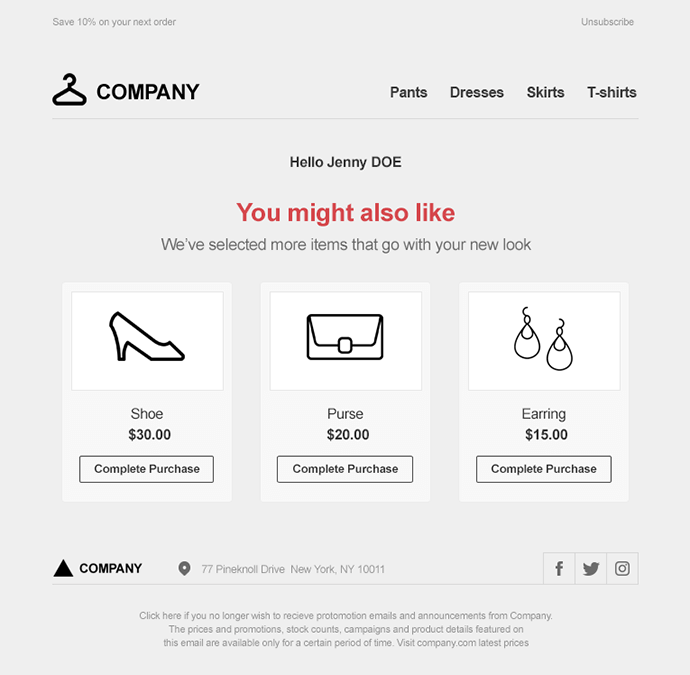 Omnichannel is the only channel
Whether it's through SMS, email or Facebook Messenger; it's highly unlikely any ecommerce sites will stand out amongst the crowd if they're only using one channel of communication. These days, it takes multiple touchpoints to entice a consumer to purchase a product or service and beyond a personalised greeting it must be tailored to their specific interests.
Still, it is vital to meet the users where they live. This means segmentation and an understanding of various marketing channels and their average audience sets. A prosperous omnichannel approach includes researching what your audience might engage with and where they might spend their time. It also means that both offline and online activities are linked and support each other with one overarching goal – sales.
Segmentation over send to all
It may be shocking to hear but according to recent data, consumers are 75% more likely to click on emails from a segmented campaign than non-segmented campaigns. Also shocking is that 75% of consumers feel misunderstood by the brands they shop with which makes segmentation all the more important for ecommerce businesses. Segmentation is an important part of building reciprocal consumers relationships and creating brand loyalty and yet so many ecommerce brands still have a "send to all" approach.
There are a variety of ways to segment your database which include by purchase history, location and even browsers who don't buy – all of which are necessary to assess if your goal is brand loyalty.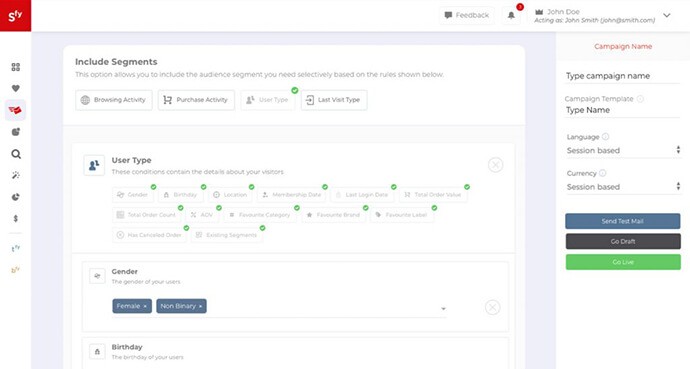 Time is of the essence
Getting started now gives you time to test, iterate and find out what ultimately works for your ecommerce brand. Black Friday/Cyber Monday are nearer than expected and soon after the Christmas shopping frenzy will begin. Understanding the importance of what your customers want and how to implement that can be the difference between one-off purchases and brand ambassadors.
By leveraging the real-time and historical data you have access to, retailers can optimise the potential of campaigns and ensure they are future-proofing their overall strategy beyond Black Friday and well into the new year.